I just wanted to write a little post about a business that I came across the other day, a little different to my book reviewing but I felt this business is worth a mention.
Nook Farm Honey is a business that is set in Cumbria and is run by Helen Griggs, the setting is idyllic with lots of flowers and beautiful countryside, you can just imagine how well the bees are thriving there, that's why their honey tastes so good. The bees live at different locations through out Northern Cumbria, I mean come on who wouldn't want to be a bee living there, I know I would. Nook Farm Honey have been producing honey since 2001 and I wish I had heard of this place a long time ago as buying honey from them helps out a small business and I will definitely be buying more from this place in the future.
Did you know eating local honey can help relive hayfever symptoms?
They have all different types of honey on their website some I have never heard of before but can't wait to give a try. You can actually visit Nook Farm Honey too, so that would be lovely to see, find these details on their website.
Their website is very easy to navigate round and it was interesting to learn and see pictures that they have taken.
There are lots of offers going on at the moment and some really lovely gift bundle ideas, so whether you want to buy a gift for a honey lover or to treat yourself, have a look at the website and help out a small business as they really need your help at the moment to thrive and the bees will love you forever.
single jars of honey are available to buy
bundles of honey that come with a jar of honey, a honey drizzler and a bee bomb
wild seed bombs
gift wrapping service
On the website they also have a few recipes that you can try with their beautiful honey.
Be quick to get in on all the lovely deals that are happening at the moment.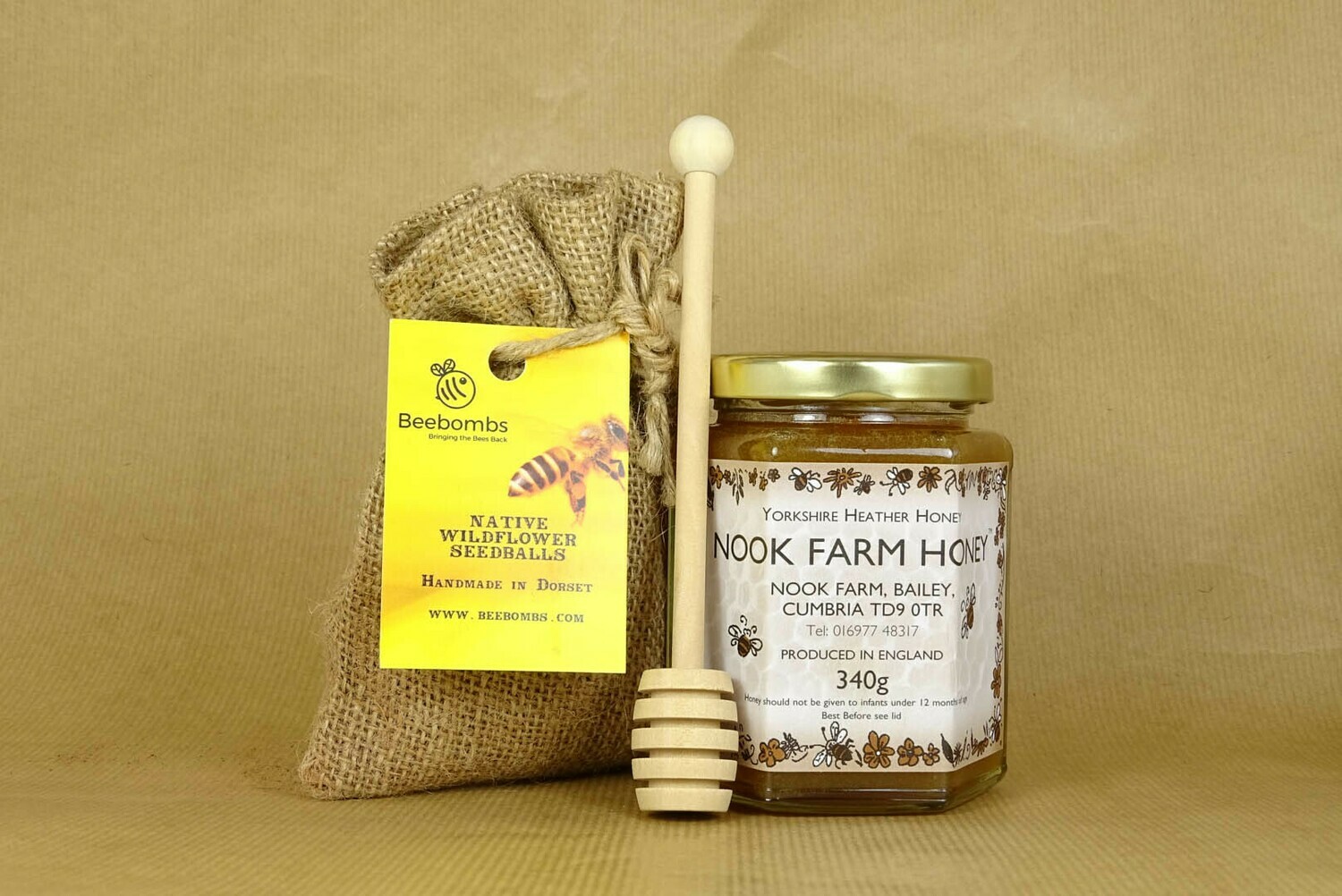 and Bee Happy
let me know if you buy any of this honey in the comments and how much you liked it.